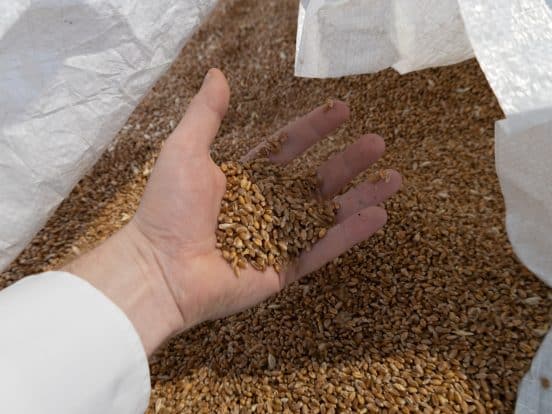 Indus in the food industry
Indus offers advice and products to improve the processing of your goods. We have a unique solution for the transportation and storage as well as the emptying of your big bags.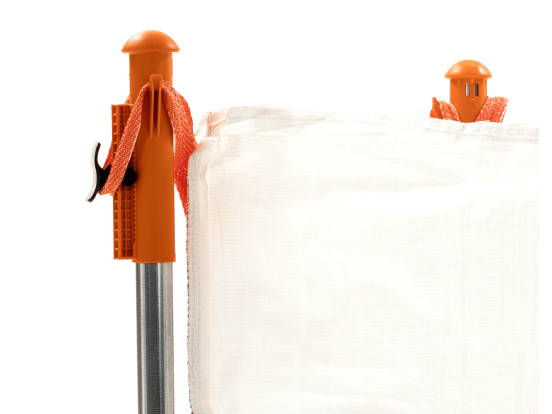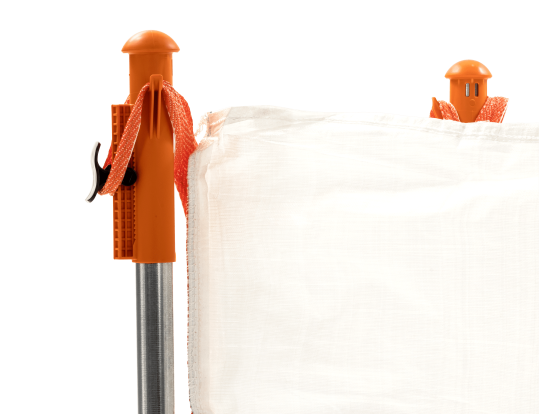 Indus Neva Lockhead
The Indus Neva Lockhead is our first and most popular version of the Indus Neva big bag handling system, because it is so widely applicable.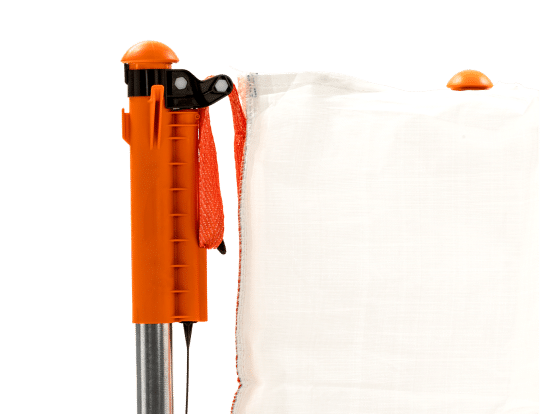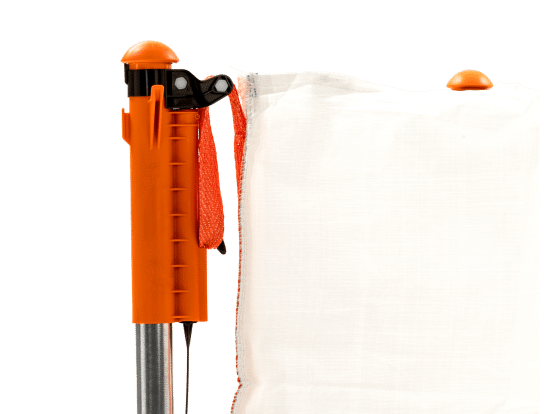 Indus Neva Rolling Springhead
The Indus Neva Rolling Springhead is recommended when companies use big bags that are relatively small.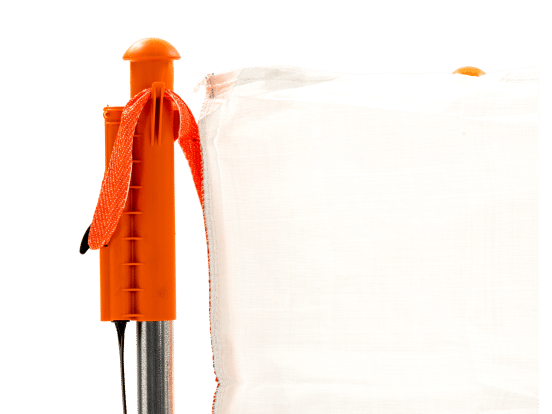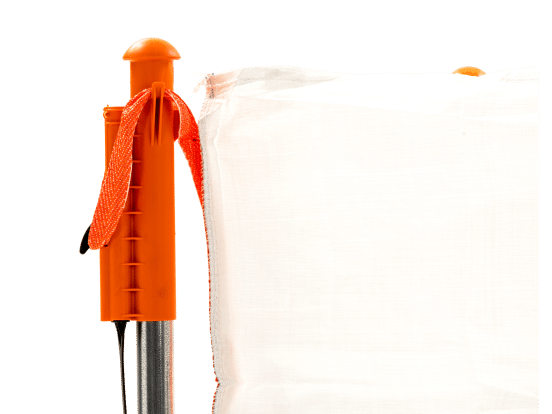 Indus Neva Springhead
The Indus Neva Springhead is used when companies need excellent emptying functionality.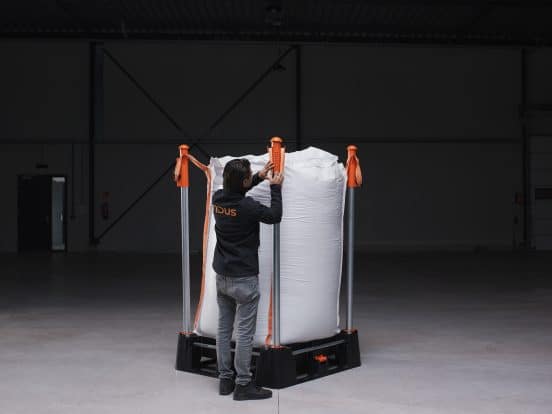 Simple vs. Advanced. How Indus replaced the steel rack with a multi-functional plastic variant
Many companies use a steel big bag rack for the stacking or hanging of big bags in the storage facility or factory.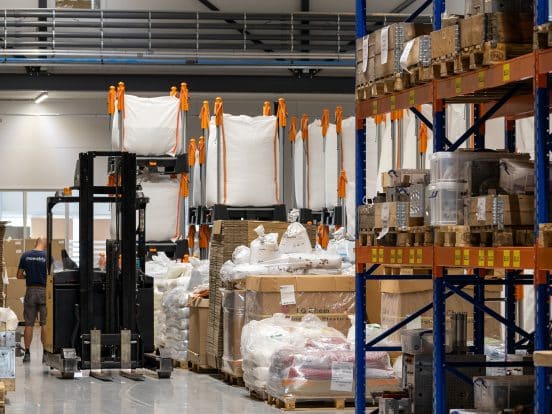 Why 25 kg bags should be replaced by big bags > spoiler: FOOTPRINT!
25 kg bags are used in many production environments we encounter. If we look closely at the footprint of the 25 kg bags, it is far greater than that of the big bags.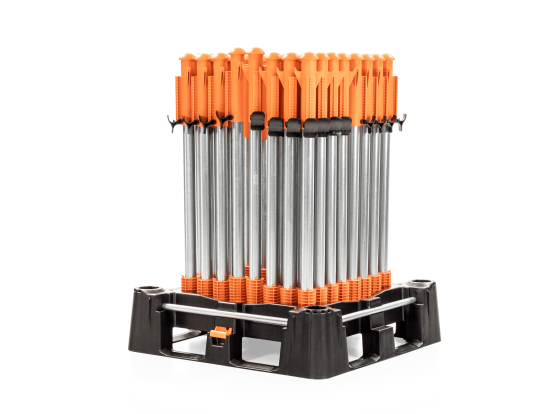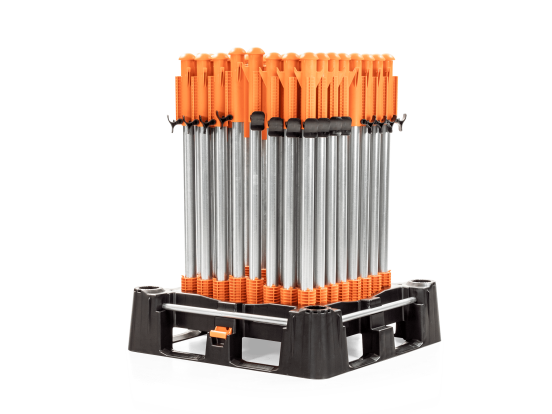 Indus Neva Poles
The pole of the Indus Neva is essential for two reasons: stackability and emptying big bags.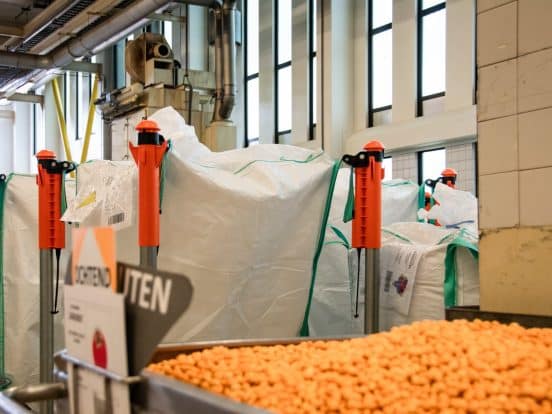 Food Approved Indus Neva
When you are working in a food environment, or other environment where hygiene is the highest priority, the Food Approved Indus Neva is the solution.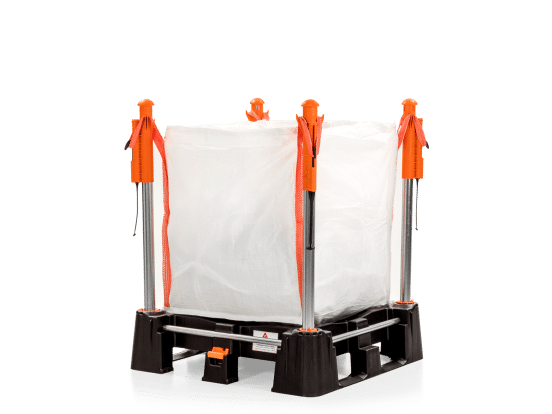 Adjusted Neva bottom deck
When you are not working with a standard forklift, the adjusted bottom deck might be the fit for your situation.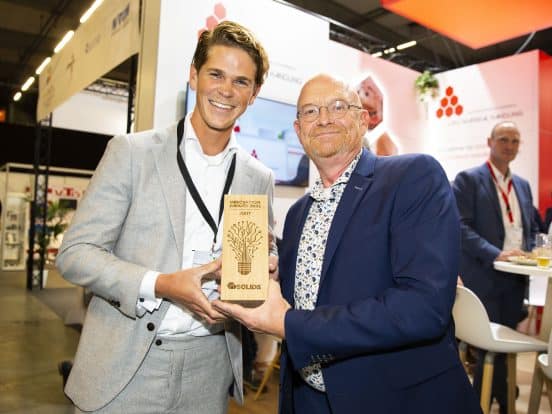 Indus & Gericke Win Innovation Award
At the recent Solids trade fair in Antwerp (November 2022), the team received the jury award for best innovation!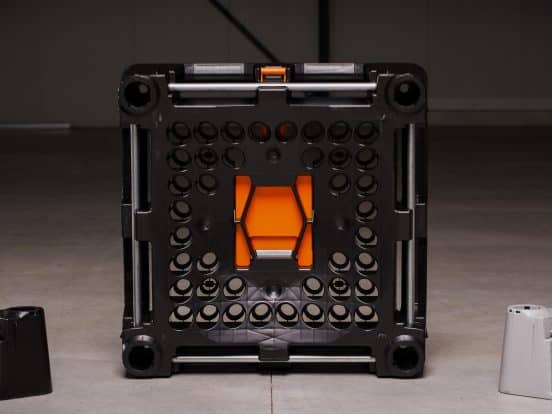 Indus Neva standard bottom deck
The bottom deck is used to safely store big bags, by putting them on the bottom deck, which has a bowl shape.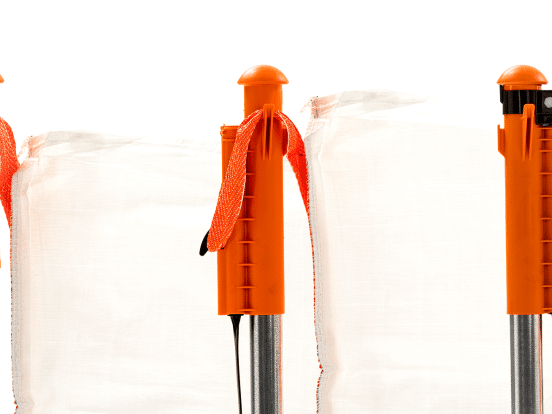 Optimize your Big Bag handling process by choosing the right Indus Neva product
When handling big bags, there are many challenges. Most of these challenges can be solved by using the Indus Neva.